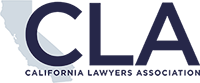 2018 California Lawyers Association Section Enrollment Form for New Members
*This is for new section members only. Section Member renewals are processed through the State Bar Fee Statement.
Newsletters and other Section communications will be mailed to your address of record with the State Bar. For information on how to update your address of record, see Member Profile on the State Bar Home Page.
LAW STUDENTS [Must Use This Form]