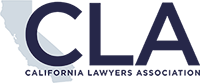 2018 IP in Entertainment & Media
Program Materials & Supplemental Items
We have uploaded the education program materials for the 2018 IP in Entertainment & Media for you to view beforehand.
A set of these materials will be provided to you on a USB drive at the event. Supplemental materials may be added, and will only be available on this site.
The California Lawyers Association Intellectual Property Law Section
Presents
2018 IP in Entertainment & Media
THURSDAY, JUNE 21, 2018
Panel 1 - Better: Together Integrations and Branded Entertainment
Panel 2 - The Latest: Litigation Update
Panel 3 - Blockchain Technology's Power for the Entertainment & Media Industries
Panel 4 - Going Clear: Interactive Media Clearance Best Practices
Panel 5 - Music Licensing Update
Panel 6 - Making Bits from Bytes - Use of Digital and Social Media in Content Production
Points of view or opinions expressed in these pages are those of the speaker(s) and/or author(s). They have not been adopted or endorsed by the California Lawyers Association Board of Representatives and do not constitute the official position or policy of the California Lawyers Association. Nothing contained herein is intended to address any specific legal inquiry, nor is it a substitute for independent legal research to original sources or obtaining separate legal advice regarding specific legal situations.
©2018 California Lawyers Association
All Rights Reserved
The California Lawyers Association and the Real Property Law Section are approved State Bar of California MCLE providers
Page 1 of 1