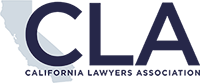 A Week in Legal London 2019

Thank you for registering for 2019's A Week in Legal London! We hope you enjoy this program as much as we enjoy planning it! This year has so many exciting opportunities that we think you'll love! By participating in this program you can earn earn up to 25 hours of MCLE Credit. Please see below for the agenda which also includes any materials needed for the MCLE courses.
---
Sunday, 29 September
Late Afternoon/Evening
Opening Reception and Orientation
May Fair Hotel | Private Dining Room
Remarks from His Honour Brian Barker, CBE QC, retired judge and Common Serjeant of the City of London
---
Monday, 30 September
Morning
MCLE Education Sessions:
A Birds-eye View of the English Legal System
The Changing Landscape of International Arbitration in the United States: Spotlight on California
Opportunities and Eccentricities in Resolution of Cross-Border Entertainment and Sports Disputes
Afternoon
Court Rotations by Group
EVENING IS FREE
---
Tuesday, 1 October
Morning
Red Mass at Westminster Cathedral
Afternoon
MCLE Education Sessions:
Sweet Revenge: Who Gets the "Dough" When You Cross the Pond and Your Cookie Crumbles
EVENING IS FREE
---
Wednesday, 2 October
Morning
Audience with President of The Supreme Court
The Right Honourable the Baroness Hale of Richmond DBE at The Supreme Court
MCLE Education Sessions:
Comparative Professional Responsibility for Attorneys in California and Barristers and Solicitors in England Wales
AFTERNOON AND EVENING ARE FREE
---
Thursday, 3 October
Morning
Audience with the Lord Chief Justice of England and Wales at The Royal Courts of Justice
The Right Honourable, The Lord Burnett of Maldon
Court Rotations by Group
Afternoon
MCLE Session in conjunction with Agatha Christie's Witness for the Prosecution
EVENING IS FREE
---
Friday, 4 October
Morning
Court Rotations by Group
Afternoon
MCLE Education Sessions:
21st Century Lawyers: Healthy, Wealthy & Wise
Brexit – Unraveling a Gordian Knot
Evening
Reception and Dinner in the Private Dining Room, House of Lords, Palace of Westminster
---
Saturday, 5 October
Individual Departures
Please note: due to the size of some of venues and scheduling access, not all individuals will have the same experience throughout the week. The agenda is subject to change.
---
We have placed the program materials online for you to peruse and/or print before the Conference. In the event that we receive supplemental program materials - we will post these materials to the website after the Conference. Thank you for taking part in our efforts to reduce our carbon footprint.

---
Points of view or opinions expressed in these pages are those of the speaker(s) and/or author(s). They have not been adopted or endorsed by the California Lawyers Association Board of Representatives and do not constitute the official position or policy of the California Lawyers Association. Nothing contained herein is intended to address any specific legal inquiry, nor is it a substitute for independent legal research to original sources or obtaining separate legal advice regarding specific legal situations.
©2019 California Lawyers Association
All Rights Reserved
Page 1 of 1