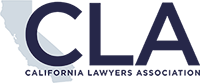 2018 Environmental Law Conference at Yosemite
The California Lawyers Association Environmental Law Section
presents
27th Annual Environmental Law Conference at Yosemite
October 18-21, 2018 ~ Fish Camp
Program Materials
We have placed the program materials online for you to peruse and/or print before the Conference. In the event that we receive supplemental program materials - we will post these materials to the website after the Conference. Thank you for taking part in our efforts to reduce our carbon footprint.
2018 Environmental Law Conference at Yosemite Brochure
(Note: Only attendees that have given us permission to release their information are included)
MCLE Sessions
Session 1: Friday General Session: Polluting Black Space: How Racial Stereotypes Perpetuate Racial Disparities in Wealth, Health, and Environmental Pollution Exposure—Courtney Bonam
Session 2: New California Environmental Legislation—The Legislative Recap from Sacramento
Session 3: We Have to Do Watt? Energy Impacts Analysis and CEQA
Session 5: The Storm Over Implementing TMDLs in the Industrial Storm Water General Permit
Session 6: Keeping In-House in Order
Session 7: Do Recent Developments in CEQA and Land Use Help or Hurt Environmental Justice Communities? Topics for In-Depth Discussion
Session 8: Fight or Write? How States, eNGOs, and Green Businesses Are Reworking Their Playbooks to Respond to Federal Deregulation of Fuel Economy Standards and Green Transportation
Session 9: Legal Cannabis, Legal Water
Session 10: Saturday General Session: How Cities Will Save Our Planet—Sam Liccardo
Session 11: Key Recent Environmental Law Developments in The U.S. Supreme Court, Ninth Circuit Court of Appeals, and California Supreme Court
Session 12: Fire in Our Future
Session 13: California's Biomass Management Problem and the Impacts on Air Quality Moving Forward
Session 14: Water Without Borders: Is Trouble Brewing for The United States And Mexico?
Session 15: Our Electric Future
Session 16: The High Environmental Cost of California's Housing Shortage
Session 17: Common Law Lawsuits by Municipalities in The Name of Climate Change
Session 18: Tanks for Everything—UST 101
Session 19: Sunday General Session: The Trees Are Still Standing—The Honorable Margaret McKeown
Session 20: Earth, Wind & Fire: The Legal and Policy Implications of California Natural Disasters
Session 21: CEQA Update—A Perennial Favorite
Session 22: California's AB 617—Attacking Air Pollution at the Neighborhood Level
Session 23: The Salton Sea: Restoring the Beauty of California's Inland Sea
Session 24: All Eyes on Us: California and the 2018 Global Climate Summit
Session 25: Sustainable Agriculture: Improving Food Reliability and Addressing the Long-Term Environmental Impacts of Food Production
Session 26: PFAS: From Fire Fighting to Smoldering Liability, A Fall from Grace
Session 27: Water, Water Everywhere, Nor Any Drop to Drink
Outdoor Presentations
Outdoor Presentations - Speaker Bios
---
Points of view or opinions expressed in these pages are those of the speaker(s) and/or author(s). They have not been adopted or endorsed by the California Lawyers Association Board of Representatices and do not constitute the official position or policy of the California Lawyers Association. Nothing contained herein is intended to address any specific legal inquiry, nor is it a substitute for independent legal research to original sources or obtaining separate legal advice regarding specific legal situations.
©2018 California Lawyers Association
All Rights Reserved
Page 1 of 1