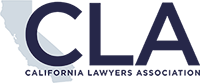 WC Rating Extravaganza
Workers' Compensation Section
7th Rating Extravaganza

Saturday October 20, 2018

Program Materials
We have placed the program materials online for you to peruse and/or print before the
Conference. In the event that we receive supplemental program materials - we will post these
materials to the website after the Conference. Thank you for taking part in our efforts to
reduce our carbon footprint.
SATURDAY October 20, 2018
1. Recent Developments in Apportionment Law
2. Little Known Labor Code Sections and Cases
4. Acing the Doctor's Deposition
5. Unique Rating Issues - Hikada
6. AMA Guides- Case Law Update 2018
---
Points of view or opinions expressed in these pages are those of the speaker(s) and/or author(s). They have not been adopted or endorsed by the California Lawyers Association Board of Representatives and do not constitute the official position or policy of the California Lawyers Association. Nothing contained herein is intended to address any specific legal inquiry, nor is it a substitute for independent legal research to original sources or obtaining separate legal advice regarding specific legal situations.
©2018 California Lawyers Association
All Rights Reserved
Page 1 of 1