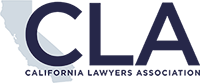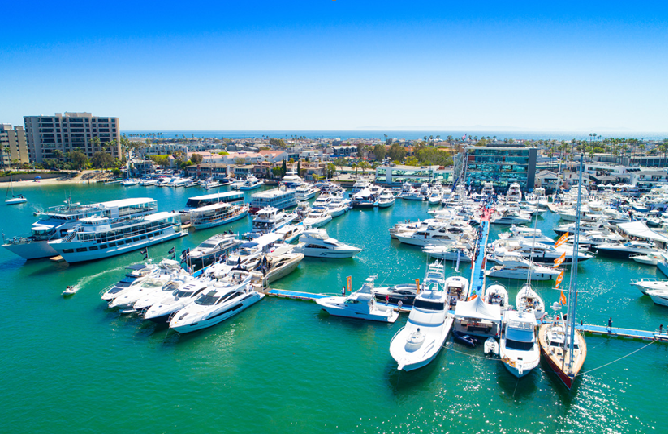 38th Annual Real Property Law Section Spring Conference
Thursday, May 2, 2019 through Sunday, May 5, 2019
Hyatt Regency Newport Beach
1107 Jamboree Rd
Newport Beach, CA 92660
Please Review Options and Continue
Optional Classes and Meals
Civility Unintended Consequences of Scorched Earth, Attack Dogs Tactics
Advanced Planning Opportunities with 1031 Exchanges
Is Artificial Intelligence Taking Over the Practice of Real Estate?
Marriage Counseling: Sharing Income, Cohabitating and Monogamy in the Retail Space
The Places that Scare You! Mechanics Liens, Stop Notices and Litigation
When Adversaries are Friends (Qualifies for Legal Ethics Credit)
Roads, Streets and Highways as Boundary: Fee or Easement, Reversionary Rights and Allocation of Vacated Public Street Rights of Way
Barriers to Housing Production: Real and Perceived
Short Term Rentals: Surveying the Legal Landscape of AirBNB, VRBO and other online Rental Housing Platforms
Plenary with Plated Lunch - Women in the Profession
But I Only Had Two Beers! How Alcohol and Drugs Affect Your Body and the Laws That Govern (Qualifies for Competency Issues Credit)
Keys to a Successful Real Estate Purchase Transaction in Mexico
Workspace for Hire: Office Co-Working and Workspace as Service Leasing Issues
Measure of Damages against Real Estate Agents and are they true independent contractors
New Ethics Rules (Qualifies for Legal Ethics Credit)
Who Really Signed the Document? Liability Arising from Common E-Signature Practices
Reducing Land Use Conflicts through Collaborative Easements
The Wages of Subsidy: When are Prevailing Wages Required in Publicly Assisted Development Projects
PG&E Chapter 11: Burning Topics for Real Estate Lawyers
Ethics Rules: What Every Real Property Attorney Should Know (Qualifies for Legal Ethics Credit)
An In Depth Analysis of Section 1031 and its Many Myths
How to Keep your Ground Leases Well Grounded
Coastal Development Update
The Business of Law Workshop for Solo and Small Firms
9th Annual Executives Roundtables
Attorney's Fees in Bankruptcy Cases Post Penrod: Expected and Unexpected
Common Interest Developments and Community Association 2019 Legislative Update
Plenary with plated lunch - "You Are More Than a Lawyer"
Professors Roundtable
Negotiating Title Insurance Coverage in the context of Real Life Transactions
Commercial Landlord Tenant Disputes: Avoiding Traps for the Unwary
The Rise of Autonomous Vehicles and Implications for Land Planning and Development
Green Leases: Regulatory and Contract Considerations for Commercial Cannabis Leases
Litigation under the Housing Accountability Act: Zen and the Art of Objective Standards
New Mandatory Disclosures Before Mediation and All the Key Confidentiality Issues (Qualifies for Legal Ethics Credit)
ADA Compliance in Existing Buildings
Effectively Litigating and Settling Wrongful Eviction Cases
Into the Land of OZ: Exploring Opportunity Zone Funding and Real Estate Investments in Low Income Communities
#MeToo Update: Where are we Now?
Let's Talk About Diversity: What Does it Mean Anyway? (Qualifies for Elimination of Bias Credit)
New Legislation Highlights for the Real Property Practitioner (Qualifies for Elimination of Bias Credit)
What Every Real Estate Attorney Needs to Know About Eminent Domain
Comparing the AIR and CAR Commercial Property Purchase and Sale Agreements
Ensuring Compliance with Emerging Rent Control Laws
State of Seismic Retrofit in CA
The Ins and Outs of Tenant Letters of Credits in Acquisitions and Dispositions
The Final Transaction-When a Fiduciary Sells the Property
Thursday Welcome Reception (complimentary)
Friday Welcome Breakfast (complimentary)
Saturday Breakfast (complimentary)
Bourbon Tasting/Comedian - Josh Sneed
Newport Duff Boats/Dock and Dine
Dolphin/Whale Watching
Ticket Options
Current RPLS Section Members $750.00
Non-Section Member* $950.00
New Attorneys $375.00
In House Counsel/ Government/Professor $375.00
Law Student $100.00
Friday Only $325.00
Saturday Only $325.00
Sunday Only $175.00
Returning Users Please Login
New Users Please Enter Basic Info